Teacher: Miss Brown
PPA Teacher: Mr Hayes
Teaching Assistants: Mrs Kennett, Mrs Jones and Mr Grant

Here you will find details regarding life in Year 6. There will be information regarding the curriculum and homework requirements, plus photographs of what we have been doing throughout each term.
Keep checking our page to see regular updates.
---
2.4.20
Hi lovely Falcons,
I hope you are enjoying the first few days of the Easter holidays. I am missing you all very much. Click and watch the video message below I recorded for you all which includes a reading of a new book we will be focussing on next term.
Remember to keep up with reading over the break whenever you can and keep a look out on our page for updates of what we will be focusing on after the spring break. I hope you have a lovely Easter with your family and hope to see you all soon.
Miss Brown
----x----
30.3.20
Hello year 6. I hope you are all well and have enjoyed your first week working at home with your family. I have posted some new activities for you to do at home, so I hope you have given them a try. An adult at home will have received information to help you to log on to a new maths game called Numbots and also Charanga music, where I set up some tasks for you to do - please give them a try!
The weather at the weekend really started to brighten up and I spent some time in the garden sorting things out ready for the warmer weather. I was thinking of you all and wondered what you were getting up to - I hope you were able to enjoy being out in the sunshine at some stage whether it be in the garden or going out for a walk as part of your daily exercise.
Today I have added some more links to the school site and kept an eye on the bird box. Visit the page here and scroll to the bottom to see what I saw today - I was very excited!
---
Friday 20th March 2020 - The end of Year 6...for now!
What an emotional end to the week! I can't quite believe that our Year 6 journey has been cut short; all us staff were devastated and the thought of it being permanent does not warrant thinking about. We all want to see our pupils fulfil their potential; them blossuming into wonderful young people by gaining confidence and finally tackling the challenges of a residential stay away from home and entertaining us all with a full-scale production during the last term!
For the pupils who were able to be in school on the final day, they were given the opportunity to spend time together and carry out some nice activities to focus on some positivity ahead with Mothers Day cards and Easter baskets. I hope the children enjoy tucking into their chocolate goodies! No-one knows exactly what the future holds, but we are are all hopeful that we will all meet again later in the Summer Term.
We hope that we will be able to resume normal teaching again in the near future but in the meantime, I pray that all of the families of our pupils here remain well in this difficult time. We wish you and your family a safe and healthy Easter.
Best wishes,
Miss Brown, Mrs Kennett, Mrs Jones and Mr Grant

Dear children and parents/carers,
Below you will find some work for the children to complete at home. I have added a selection of different activities to keep you going for the foreseeable future. There is also a suggested timetable but do not feel as though your child has to stick rigidly to this, it is just a guideline to keep some consistency and normality to the school week. I do not expect all work I have linked to be completed, so please do not feel pressured and stressed - it is important they continue to read, write and practice their maths regularly to keep their mind active -however the main focus at the moment is your child's happiness and their wellbeing.
Many of the suggested generic links you will find under the 'School Closure' section of the school website, located here.
The children should know their own logins for Times Tables Rockstars and Prodigy, which they can find in their reading record. The children also have some grammar practice and maths practice booklets which were sent home on Friday.
Documents and Links
Below you will find links to documents which will give you guidance on organising your home learning. There is also links to various resources and websites, in organised subject categories, which will aid you in completing your daily tasks.

In school, we use the White Rose Maths schemes of work to plan our maths lessons and often use their resources for activities in class. White Rose have set up a daily lesson (around 20-30 minutes) catered to their schemes of learning. There are 5 lessons each week for the next few weeks to support parents. The link above will provide you with access to the home page where you can access the appropriate year group. Each daily lesson contains an introductory video, an activitiy pack and also the answers. As we follow this scheme of learning, the children will be very familiar with the explanations, methods and representations that are used.
*NEW* White Rose Maths sessions for week 2 are now live.


The link above will take you to Yumu Charanga Music World which we use in school. You can access this by using the generic log in below I have created for the class to use:
Your username is: p892979
Your password is: prelude
Once logged in, you will have access to the Music At Home - PLASTIC package. These activities build on the music lessons you've been doing at school but with a focus on raising awareness of the issue of plastic waste. You can work through the tasks over a number of sessions.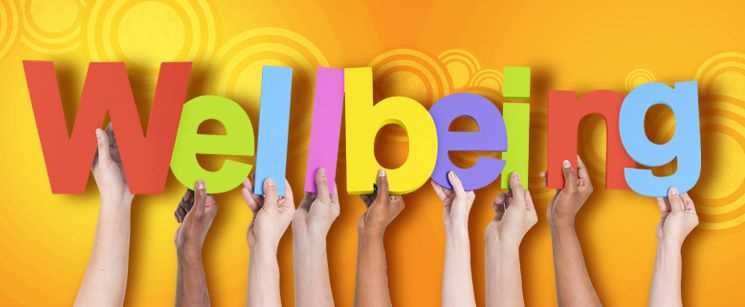 Here are some fun activity sheets to get the children thinking about their emotions and how everyone is different. This is a strange time for everyone and we need to make sure we keep talking about how we are feeling, especially the children.