---
What's been going on in Term 2?
16.12.2020 - Harry Potter sewing
At the beginning of term we designed a case to fit a design brief - to create a case of our own choosing for a student at Hogwarts. The case had to be sewn together and made from felt, which had a fastening to open and close.
This week we have been finishing off our sewing. Here are some examples of the finished pieces: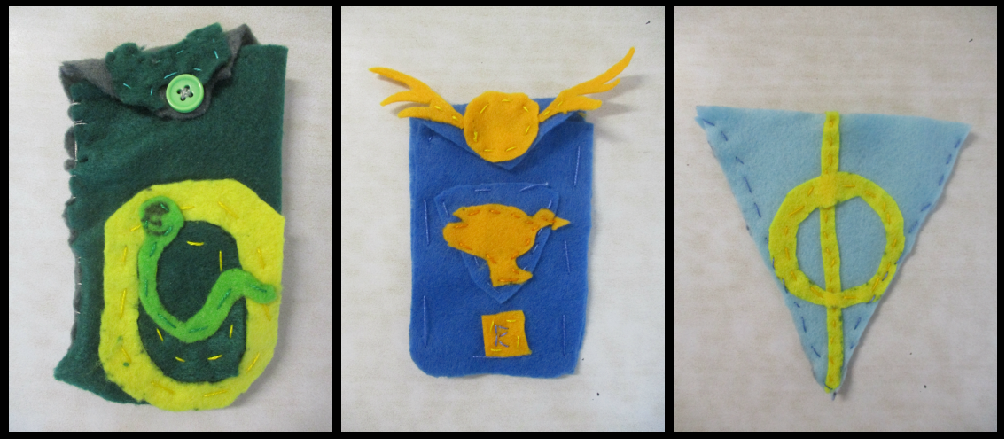 10.12.2020 - Santa visit
We were lucky to have a visit from Santa during Christmas Cracker Week (socially distanced of course) - he knocked on our outside door to say hello and left us a bag of presents (apparently he is 'the man' according to Job!).
We loved our Christmas baubles with an Among Us character inside.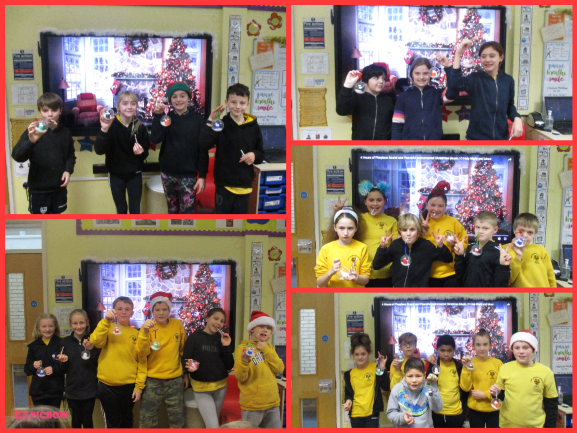 8.12.2020 - Card making
We enjoyed making Christmas cards during Christmas Cracker Week.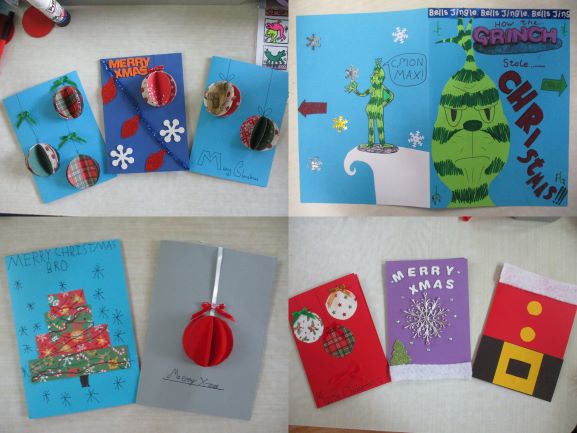 20.11.2020 - Odd socks day
We wore odd socks to school to raise awareness of anti-bullying week.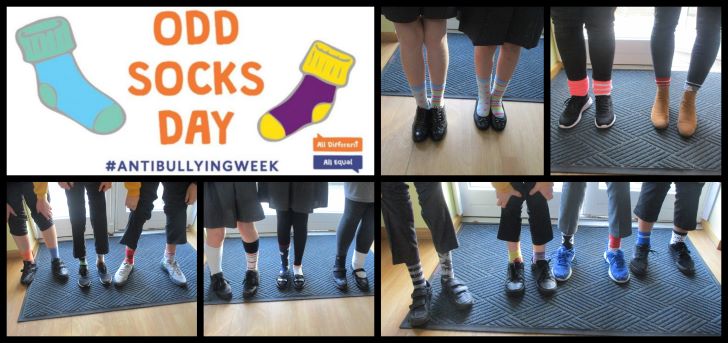 12.11.2020 - PE
In PE this term, we are doing gymnastics. In this lesson, we created our own balances with a partner. There were some amazing and creative balances! We will use these as part of our sequence that we are putting together over the next few weeks.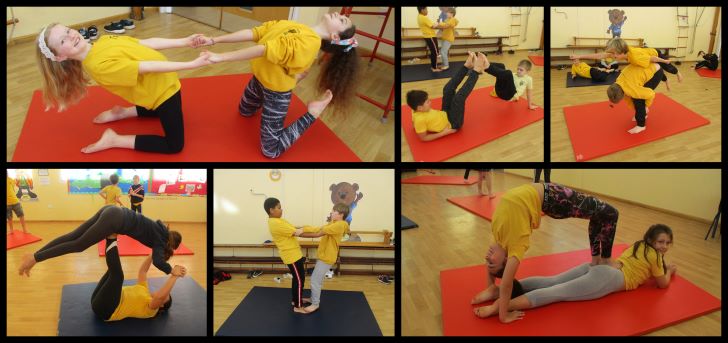 4.11.2020 - English
We used persuasive techniques to convince the publishers whether or not to publish Harry Potter. We used the opening part of the book to help us do this.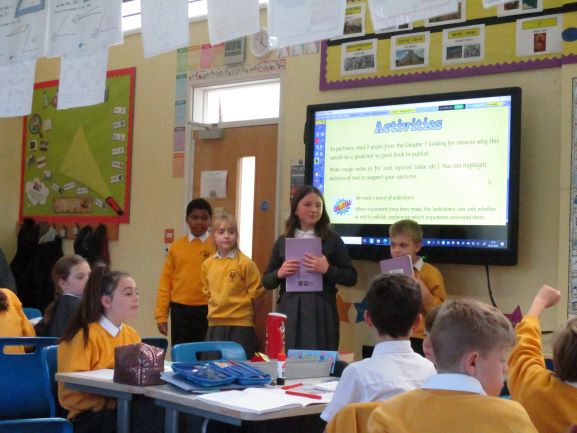 ---
What's been going on in Term 1?
13.10.20 - Balanced Argument Writing
We worked hard to create a polished version of our balanced arguments of whether the public should be banned from visiting the Great Barrier Reef. Some were chosen to go on display in the corridor on the coral reef display.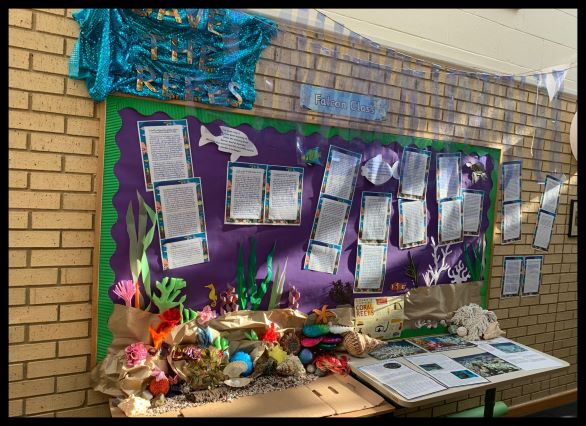 3.10.20 - Balanced Argument
In English, we have been researching and finding out about the Great Barrier Reef and the coral bleaching it has suffered over the past decade. As part of our balanced argument writing, we had a class debate about whether the public should be banned from visiting the reef in order to protect it.

24.9.20 - Aboriginal dance
In PE, we have been learning all about the aboriginal style of dance and how it is a big part of their culture. We learnt about the music and types of movements linked to the stories they told. We created our own dances in groups over the term.

16.09.20 - Aboriginal drama
In English, we retold an Aboriginal story using drama. We planned it as a group and then decided how we wanted to show it. Each group performed a different story.

15.09.20 - Aboriginal oral storytelling
We drew story maps for an Aboriginal story of our choice, then retold the story orally in a traditional setting (complete with clapsticks!).